Our farm
All vineyards of our property are located around the Residence La Colombera!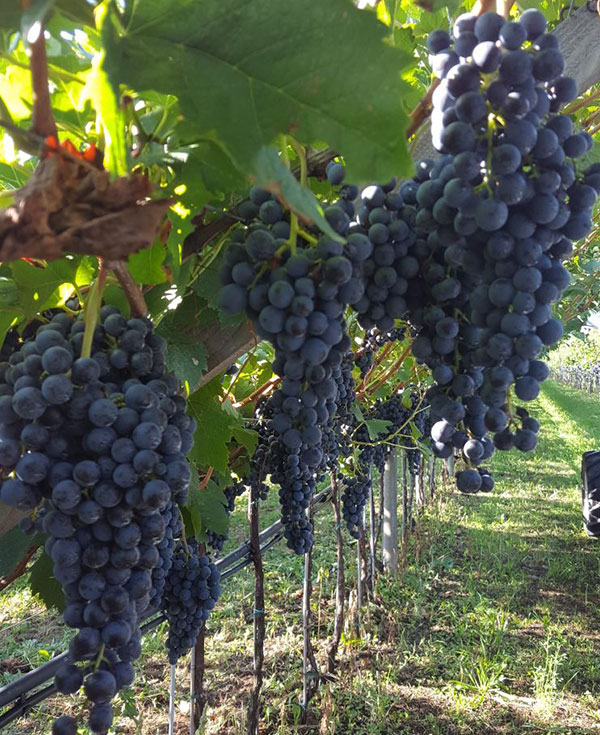 Vineyards
The farm includes an area of 4 hectares in a sunny flat landscape located in the sorroundings of Riva del Garda about 500 mt from Lake Garda, at the feet of Mount Brione.
The climate of the northern part of the lake is particularly suitable for grape cultivation.
All vineyards of our property are located around the RESIDENCE "LA COLOMBERA".
Our Production consists of red grapes such as Merlot and Cabernet Sauvignon, and white grapes as Pinot Grigio & Chardonnay., that are destinated to the cooperative winery Cantina Sociale of Riva del Garda, to become tasteful wines.
We are bound with an antique tradition to the grapes and to the wine in its complete process.
Oliven Oil
Our family dedicates itself by tradition to the cultivation and care of olive trees and to the production of extra virgin olive oil.
Our farm comprehend about 300 olive oil trees.
A high quality level is reached due to a unique territory where the olive tree was allways cultivated with respect for the landscape and the environment. November is harvest time for the olives, they are harvested still by hand and then brought to the oil mill to be pressed.We are producing an green gold olive oil light flavoured with a scent of almond and a delicate fruity taste.
There isn't another place in the world, that produces olive oil at the same latitude.